Fence Installation Fayetteville NC
Are you looking for an affordable local fence company in Fayetteville NC or surrounding areas? Our Fayetteville NC fencing specialists know how to install and repair different kinds of fences to fit your needs. We specialize in privacy fences, but are also able to install other fences as well.
Best Fence Company
Our fencing experts take extra care of all fencing projects and can help you achieve the desired outcome. We have 15+ years of experience installing and repairing fences in Fayetteville NC and follow all the necessary building codes, take permits as necessary and completely the work within schedule. All the work done is closely organized and supervised.
Fencing in North Carolina
No matter the size of project, residential or commercial, we take every work seriously and see it through to completion. 
A Reliable Fence Company - We Don't Leave Until the Job is Done Right!
Local Fence Installation
We use high quality material for the fences so you get the best of the best. After the initial consultation, where you describe what type of fence you want and the scope of your project, we will create a plan to make it happen correctly and efficiently.
Affordable Fence Company
We ensure everyone of our customers is happy by communicating, answering any questions, and following up to make sure everything is completed successfully. We are very flexible and can go almost any fencing project. We can do custom fence installation for even the most exquisite homes. Our fence installation will increase your home value and make it easier for you to resell your home.
Need a Privacy Fence for Your Fayetteville NC Home?
If you are unsure of the type of fence you want for your property, our staff can help you choose the right type of fence for your house or business. You may choose something to make your property more private, privacy fences are the best kind for such a situation. If you are more concerned about the security, security fences can be installed. We can install beautiful aesthetically pleasing fences if that is something you want for your property. We can also make custom made fences that balances between the three types of fences, privacy, aesthetic and security. No matter what, the specialists at our fence company Fayetteville NC will help you make the right decisions to meet your needs!
Here Are Some Common Types Of Fences We Install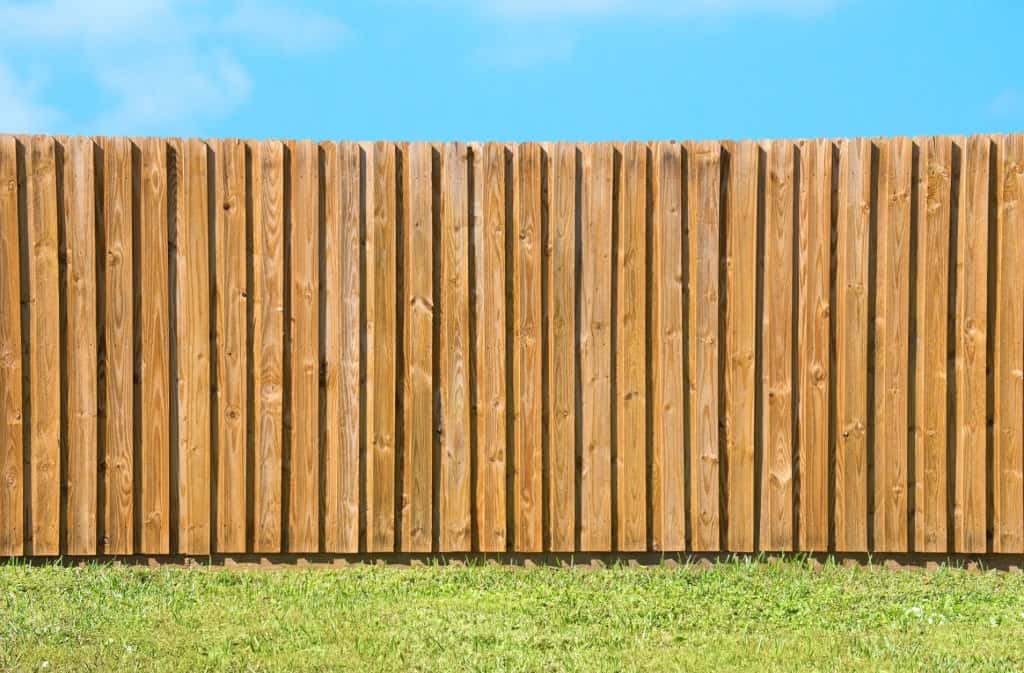 Wooden fences are a more classical approach to fences. We can install wooden fences that are picket fences and look great, especially if you live in a neighborhood where everyone else has picket fence installed. There are wooden privacy fences that can help you conceal your backyard and property. Privacy is a first priority for many homeowners especially if you have kids or a pool in your backyard. Wooden fences act as one of the best types of material for privacy fences. Wooden privacy fences are also one of the most affordable types of fences you can install. Our wood privacy fence prices are affordable and reasonable. Wooden fence doors can keep unwanted visitors out of the property. Wooden fences also hold a classically beautiful aesthetic that many people like.
Vinyl fences are exceptional material for fences. They are durable and require far less maintenance than wooden or metal fences. They don't rot and you can clean them with soap water without having to worry about water damage. And unlike metal they do not need rust and don't need to paint them. Vinyl fences are versatile. You get a wide variety of choices when it comes to vinyl fences. Whether it's color, design or texture, you have a lot of vinyl fences to choose from. There are vinyl fences that resemble wooden fences or stone fences because of its texture. We can help you get the best quality vinyl fences for your property.
Aluminum fences are lightweight and beautiful looking fences. They are mainly used in place of iron fencing as metal ornamental fences. Due to its similarity, it is one of the preferred metal fencing for many. They do not rust easily and need less maintenance than iron fences. If you want elegance and beauty from fences Aluminum is the way to go.
Chain link fences are a favorite of commercial areas. They are affordable and highly functional security fences. They are effective in keeping trespassers out without obstructing the view. They are used in school playgrounds, commercial playgrounds, hospitals, retail store properties, property enclosures etc. We will install the chain link for your commercial or residential property with the highest quality material.
Get In Touch With Us
We've got you protected whether you like a fence or a backdoor in NC. Reach one of the fence specialists for a free briefing and estimation today. We are still able to communicate with our customers at a fair price in New Carolina and help them out with any fence construction and repairs. We are a premiere fence company Fayetteville NC. Call NC Fence Installer Now!
EMAIL
info@ncfenceinstaller.com